The following tutorials from Autodesk covers modeling, material creation, animation and Special effects like glows and particle explosions, and shows you how to create Light Cycle Effects in 3ds Max 2012 as seen in games and the movies.
Creating Tron Light Cycle Effects in 3ds Max
Part 1:
This tutorial shows how to create
light cycle
effects as seen in video games and in the movies. It is rather a long tutorial but you will hopefully find it enjoyable. It shows you different aspects of 3D making. Although it is listed in the Dynamics and Effects playlist, it is closer in scope to a full project as it involves areas of modeling, material creation, animation, and of course special effects like glows and particle explosions. The tutorial is made of a total of 9 movies and in this first part, you explore the scene to familiarize yourself with the scope of work that awaits you.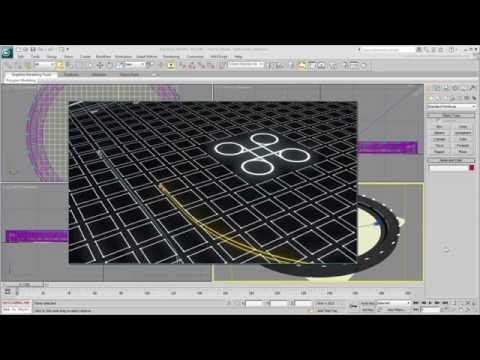 Part 2: In this movie, you create and assign materials to the existing objects in the scene. In some cases, you assign glow effects and multi/sub-object materials to certain objects that are only meant to glow in specific areas.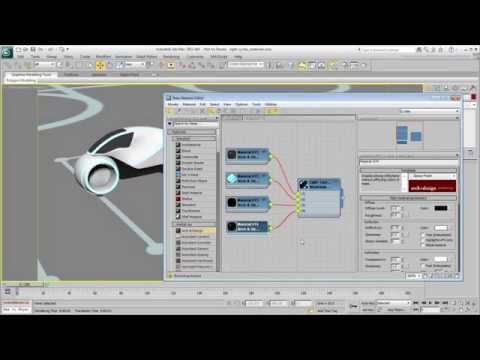 Part 3: In this movie, you constrain the light cycles so that they travel along pre-determined trajectories. You will also use the Set Key method to rotate the light cycles so that they bank as they turn.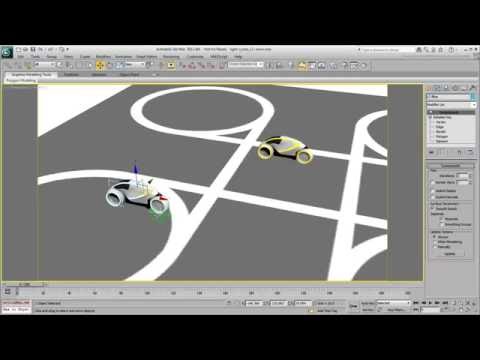 Part 4: The next 3 movies deal with the Light Trail effect. This first movie (Part 4 of the tutorial set) shows the different approaches to creating animated sweeps. You will ultimately use the Loft method to create and place the light trails in the scene.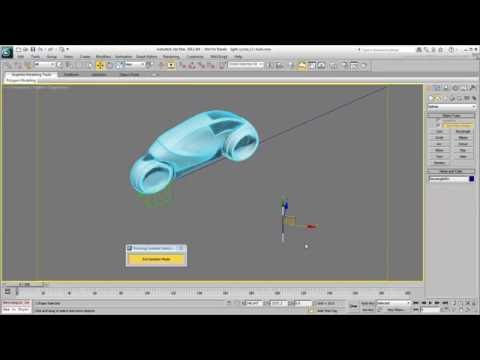 Part 5: This movie follows up on the last one. Now that you have created the loft objects to stand in for light trails, you learn to animate them so they only "build up" as the light cycles travel through space. You will use Scale Deformation properties to create that animation effect.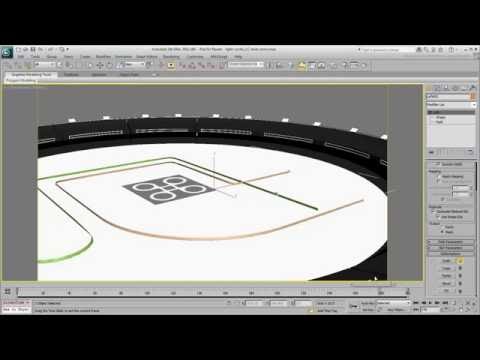 Part 7:  This movie shows how to set up a particle system to blast one light cycle into thousands of pieces, as it runs through the light trail of another. You will be using an event-driven Particle Flow or PFlow system to that end. The process of setting up the PFlow system is spread between this movie and the next to keep the movie lengths reasonable.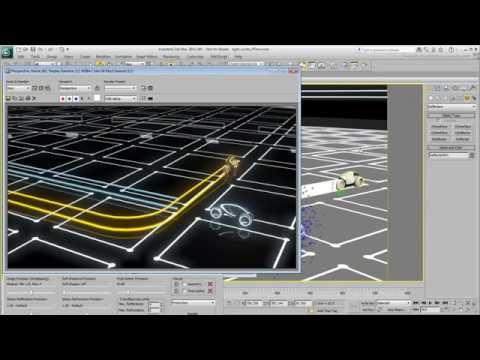 Part 8: This movie is a continuation of the last where you started up setting the explosion of a light cycle using a particle flow system. Here you will finish setting up the various events and operators that define the explosion effect. You also learn to make the original light cycle invisible after the impact as it shouldn't render once it is replaced by particles.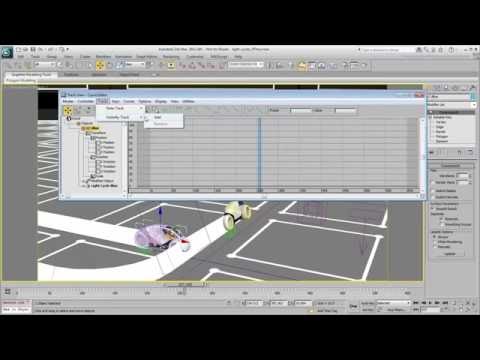 Part 9: In this Part 9 and last movie in this series, you learn to set up a batch render process to render the scene from three different camera angles.