New tutorials covering the new features and enhancements from e-on Software for their recently released Vue 10 Infinite and Vue 10 xStream, include Spline Tools, Preview Constraints Effect in Terrain Editor and EcoSystem Phasing.
Vue 10 Spline Tools Tutorial
Vue 10 includes a comprehensive Spline Toolkit that can be used for EcoSystems, Terrain Effects, building Roads or creating Objects. An automatic Path-finding Algorithm can also be used to build realistic roads at the surface of Terrains.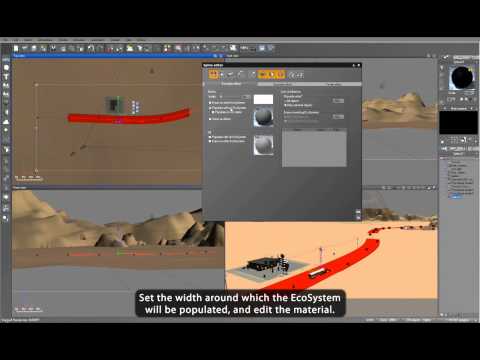 Vue 10 Preview Constraints Effect in Terrain Editor
In Vue 10, you can now precisely preview Environment Constraints (altitude, slope or orientation) when painting in the terrain editor (if your brush uses such constraints).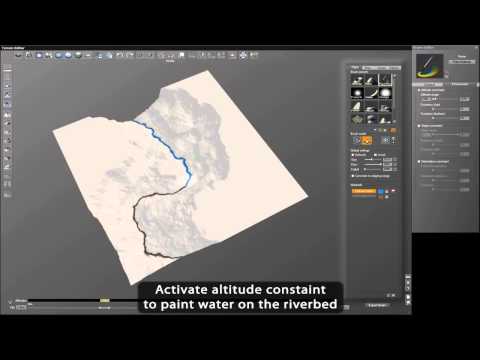 Vue 10 EcoSystem Phasing
Vue 10 lets you individually control the phase (animation offset) of animated elements inside your EcoSystem populations.